TV HOST ALI ROSEN AND MASTER CHEF JEFFREY YOSKOWITZ SPREAD AWARENESS OF JEWISH GENETIC DISEASES AT "ROOTS: Jewish Genes and Cuisine"
Online Event Benefited the Adult Polyglucosan Body Disease Research Foundation
NEW YORK, March 5, 2021 — Emmy-nominated TV personality Ali Rosen and renowned chef and expert on traditional Jewish foods, Jeffrey Yoskowitz were among the headliners at "ROOTS: Jewish Genes and Cuisine" held on March 2.  The event was an engaging, virtual celebration of Jewish food and culture that put the spotlight on Jewish genetic diseases. With more than 200 participants from across the country and around the globe, the live-streamed event raised awareness and over $110,000 to further the work of the Adult Polyglucosan Body Disease Research Foundation.
"There are 7,000 orphan diseases out there, most of which are genetic in origin and there's a good chance that one of these diseases affects someone you know.  We're all in this together!" explained Ali Rosen as she welcomed the audience to the event.
That message was emphasized by presenter Karen Grinzaid, Executive Director of JScreen Jewish Genetic Screening Program. "When we talk about Jewish genetic testing, we need to talk about more than ancestry testing; we must also talk about disease-related testing. It is important to remember that any genetic disease found in the Ashkenazi Jewish population will also be found in the non-Jewish population, only at a lower rate."
A broad lineup of medical experts, patients and family members emphasized the importance of knowing your genetic history and how it helps everyone manage their risks, prevent and treat conditions accurately. APBD is a prime example of hidden genetic risks. This rare, inherited, degenerative neurological disease disproportionately affects people of Ashkenazi Jewish ancestry and is often misdiagnosed as Multiple Sclerosis (MS). APBD causes incontinence and fatigue, robs individuals of their ability to walk and can impact other aspects of neurological function. Like most orphan diseases, patients may go years with symptoms before receiving a correct diagnosis. This is why genetic testing by physicians and researchers is emphasized by the Foundation.
For couples who wish to start a family, Karen Grinzaid emphasized, genetic screening is important to determine whether the couple is at risk for having a child with a genetic disease. If the couple finds that they are at risk, then options are available for the planning of their future children and JScreen, or other genetic testing organizations, can help provide guidance.
During the event, Dr. Jesse Cedarbaum, a leading expert in neurology and drug development, shared insights and updates on APBD research and was presented with an Honoree Award by the APBD Research Foundation.
A unique cooking demonstration was presented at the event by Jeffrey Yoskowitz, author of The Gefilte Manifesto, New Recipes for Old World Jewish Foods. This Ashkenazi food history aficionado shared techniques and food lore banter while cooking in tandem with Ruth Levine, Cleveland restauranteur and APBD family member.  Jeffrey sipped Ashkenazi inspired cocktails, such as the very modern 'sour dill martini' and revealed the secret to a perfect knish.
"A knish is a savory pastry, like an empanada. This is a classic dish and every culture in the world has its version," Jeffrey explained, "It is a soul food that we can trace from Europe to the streets of New York."
Summing up the lively evening and the path ahead, Dr. Cedarbaum paid tribute in memoriam to the APBD Research Foundation's founder Gregory Weiss and to current co-presidents Emil Weiss and Jeff Levenson for their tenacity in bringing awareness of APBD to the world. Dr. Cedarbaum further paid tribute to scientists from Hadassah Medical Center in Israel to Columbia University in New York City and elsewhere for their tireless dedication to finding a cure.
Sponsors of the event included: The Paul E. Singer Foundation, ImmunoBrain Checkpoint, Joyva, Golden Heart Flower Limited, Ionis, miCure Therapeutics, The Kleiner Group at Morgan Stanley, Biohaven Pharmaceuticals, Taysha Gene Therapies, Israel Biotech Fund, Neuberger Berman, Critical Path Institute, Parkinson's Foundation, Maze Therapeutics, JScreen, Hunterdon County Polytech Career & Technical School, Pros Foundation, Montag Wealth Management, and The Towers at Tower Lane.
About the APBD Research Foundation
The Adult Polyglucosan Body Disease Research Foundation works towards improving the diagnosis and treatment of APBD, supporting individuals and families affected by the disease, and increasing awareness of APBD among health professionals and the public. To learn more about APBD and the APBD Research Foundation, visit www.apbdrf.org.
PHOTOS & VIDEO CLIP HIGHLIGHTS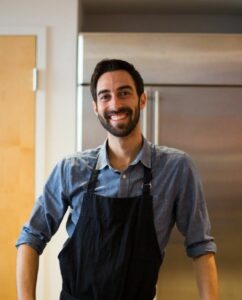 Click here to download the photo of Jeffrey Yoskowitz.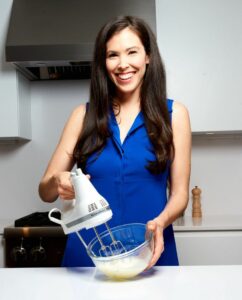 Click here to download the photo of Ali Rosen.
Video clips available by request of Ali Rosen, host of Potluck with Ali Rosen on the NYC Life channel and Jeffrey Yoskowitz, founder of Gefilteria.com and author, The Gefilte Manifesto: New Recipes for Old World Jewish Foods.
###