THANK YOU!
We had 89 enthusiastic and imaginative virtual riders on the Tour de Friends team this year! The selfies we share here were fun to collect but also accomplish something very important. They show donors, researchers, physicians, pharmaceutical leaders, and government decision makers that the APBD community is cohesive, vital, and deserving of treatments and a cure.
We deeply appreciate all who work to defeat APBD.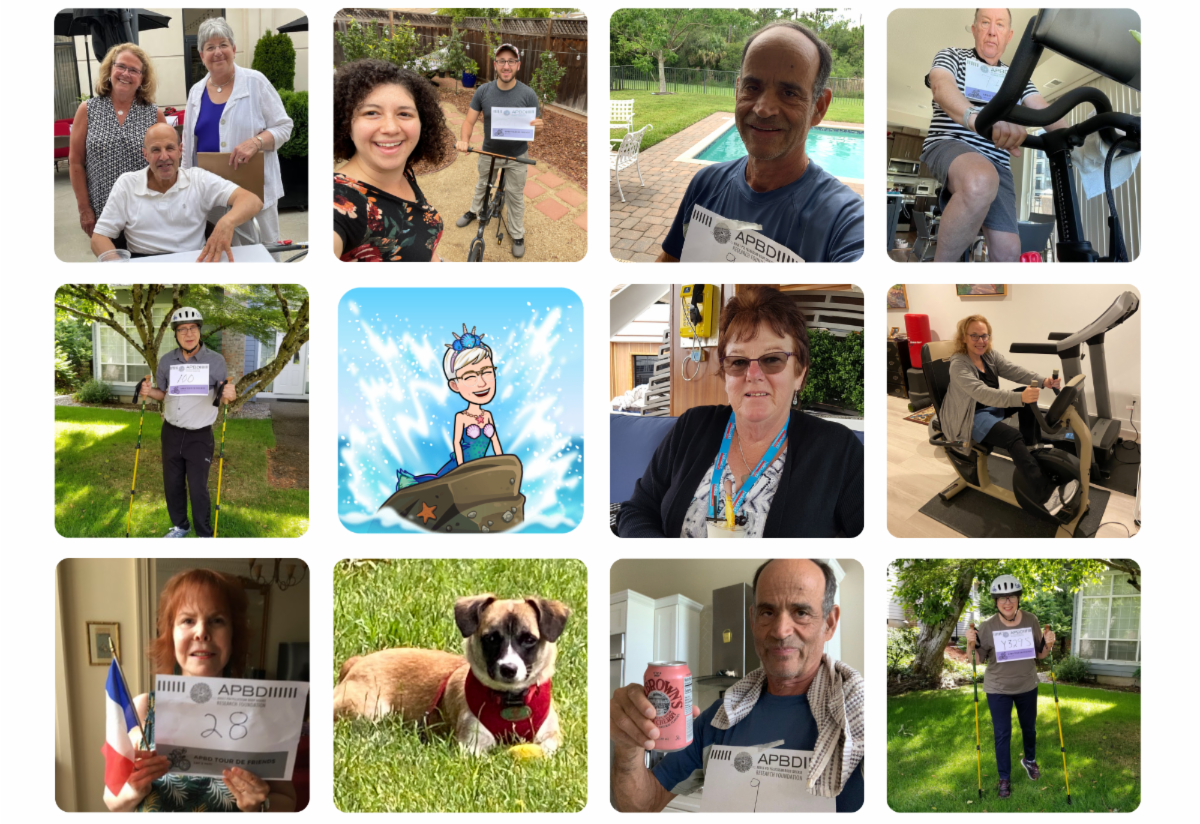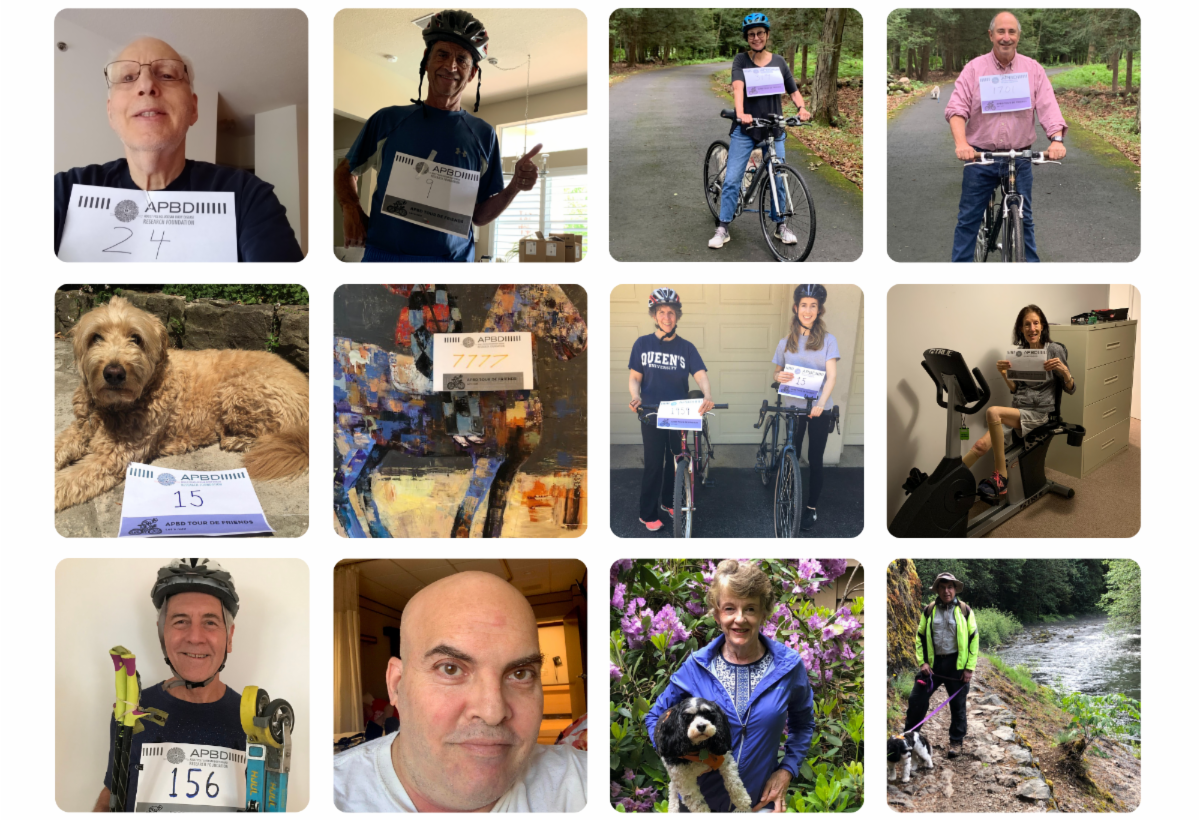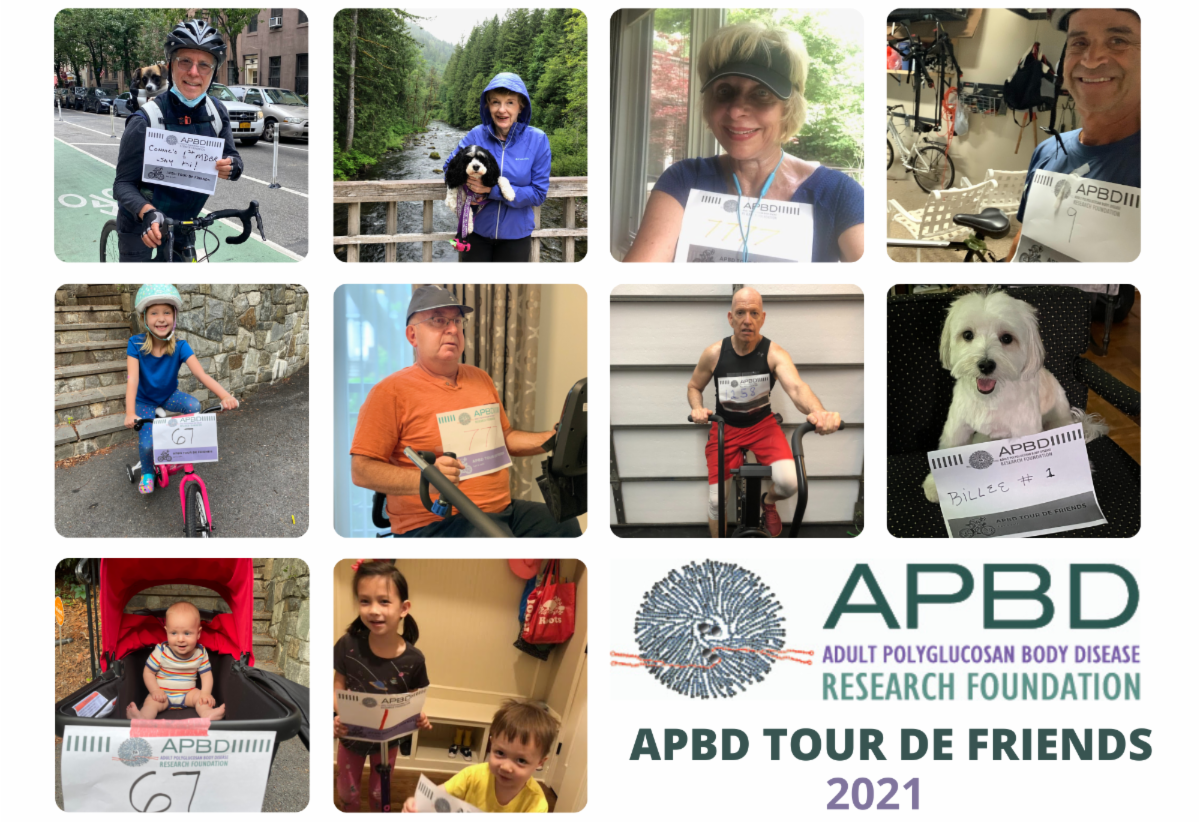 The Tour de Friends riding team raised over $35,500 in donations. Thanks to the Orphan Disease Center at UPenn, the first $30,000 will be matched. Community Supporters also matched the first $30,000 raised.
This means APBD research in 2022 will go forward with over $96,000 in grants.
Donate Now!