May, 2016
"LIFE THROUGH A LENS" (Short Documentary on Robert Zuckerman and APBD) at the Los Angeles Reel Film Festival- wins first prize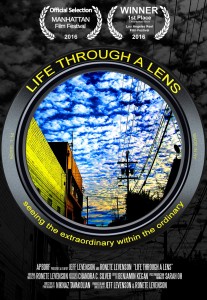 We are pleased and proud to announce that "Life Through A Lens", which tells the story of one person's journey with APBD (Adult Polyglucosan Body Disease), a rare, untreatable, debilitating genetic disease, has been accepted to The Los Angeles Reel Film Festival AND has been awarded FIRST PLACE in the Festival's Short Documentary Category.
Screening information is below. If you wish to make a tax-deductible donation to support research for a cure for APBD, please email info@apbdrf.org or go to www.www.apbdrf.org.
THANK YOU.
Whitefire Theater
13500 Ventura Blvd.
Sherman Oaks CA 91423
May 18th 2016
Block 1
6pm-8:05pm
" Extortion " Dir. Robert Jaffe
" Dallas, Sunday Morning " Dir. Will Ilgen
" Savages " Dir. Martin Desmond Roe & Nick Frew
" Life Through A Lens " Dir. Jeffrey Levenson & Ronete Levenson
" Now They Not " Dir. Kelsey Amara
" Mirror " Dir. Dustin Biren & Thomas Ouziel
" Bye Bye Bernard " Dir. Jack Martin
" Two Hundred Percent " Dir. Ryan S. Porush
TO PURCHASE ADVANCE TICKETS (RECOMMENDED) and for further information: http://lareelfilmfest.com/Screening.html
TRAILERS:
APBDRF documentary "Life through a Lens" world premiere at Manhattan Film Festival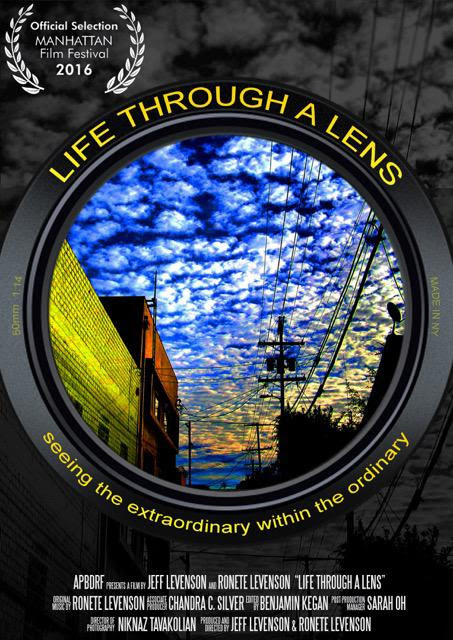 We are so very excited that our documentary "Life Through a Lens" was accepted for its worldwide premiere at the Manhattan Film Festival (MFF) in April. MFF was recently named among "The Coolest Film Festivals in the World." "Life Through a Lens" follows the journey of photographer Robert Zuckerman, an APBD patient, and how he has chosen to face his diagnosis and live life to the fullest. As the film captures, Robert empowers those living with the challenges, physical and otherwise, brought on by APBD and all debilitating diseases. His ability to harness optimism and possibility in life is inspiring and revelatory.
---
March, 2016
APBDRF now a participating organization of TRAIN
We are pleased to announce that the APBDRF is now a participating organization of The Research Acceleration and Innovation Network (TRAIN), a FasterCures program established to create opportunities for medical research innovators to discuss and tackle the challenges that cut across diseases. TRAIN is a unique network of patient-driven nonprofit foundations that fund medical research across a spectrum of diseases. They represent the kind of organizations that are fast becoming the engine behind innovation in disease research – collaborative, mission-driven, strategic in their allocation of resources, and results-oriented. The APBDRF is excited to join innovative patient foundations in #FCTRAIN as we tackle challenges across diseases train.fastercures.org
---
November, 2015
Job Opportunity
Genetics Educator and Outreach Coordinator
Part Time, Telecommute
More info: http://bit.ly/geneticjob
---
October, 2015
APBDRF participated
World Orphan Drug congress 2015
---
October, 2015
APBDRF invited the Israeli APBD community on Sunday October 18th at 2 pm to an event  at the Porter Center in Tel Aviv University.
30 people attended representing a dozen APBD families.
The agenda
1)Welcome and a few words about the APBDRF – introductions were very moving.
2) Preview of the 11 minute documentary "Life through a Lens". Robert Zuckerman attended from Miami via Skype to introduce a rough draft screening. See his comments in another post.
> This is a film about one person's journey with APBD and how he has chosen to face it. Robert and the filmmakers hope to empower those living with the challenges of APBD and all debilitating diseases and harness richness and possibility in life.
3)Dr. Or Kakhlon and Pepticom presentation on their research. They have designed a peptide which appears to stabilize Y329S, the most common mutation found in all diagnosed APBD patients.
4) Prof. Miguel Weil, the head of the Laboratory of Neurodegenerative Diseases & Personalized Medicine where our high content screening facility is located and with whom I collaborate on APBD research, will talk during the meeting on our new personalized approach for finding a cure to APBD using high content screening after which there we will take a tour of the Tel Aviv University facility where the High Content Screening takes place.
thank you to Rafi Segal for arranging this and giving us the opportunity to meet.
---