September, 2017
THE BETSY HOTEL features THE ART OF ROBERT ZUCKERMAN
Artist Reception, Movie Screening, and Q/A – 9/28 at 6 PM
Join us to celebrate the creativity of one of Miami's own, photographer Robert Zuckerman (www.robertzuckerman.com), a celebrity photographer whose personal struggle with APBD (Adult Polyglucosan Body Disease) has made him wheel-chair bound – and inspired a documentary that has received significant film festival accolades.
The challenges he faces every day would have been insurmountable for most, but not for Robert who has become an inspirational figure through his many youth empowerment projects in the Miami Dade Schools, and beyond, as he is also a Distinguished Visiting Fellow at FIU.
The Betsy Hotel features 400+ of his works throughout the property and will screen his documentary: on September 28 from 6 to 8:30 PM. Jean Font, The Betsy's in-house visual arts specialist will lead a docent tour and a q/a with the artist.
This event is free but only 20 spots remain. Please rsvp to artsandculture@thebetsyhotel.com, The Betsy Hotel is located at 1440 Ocean Drive, Miami Beach. Valet parking available
ABOUT THE BETSY HOTEL – The Betsy-South Beach (www.thebetsyhotel.com) (www.betsywritersroom.com) is well regarded for its promotion of culture and art through a unique philanthropy, arts, culture and education program (PACE), which is the driving force behind the four-star luxury hotel's mission. The recently expanded 130 room boutique resort hotel debuted two new public art pieces in 2017: The Betsy Orb and Poetry Rail. Recent awards for luxury hotel excellence include: Travel and Leisure's Top Boutique Hotel on Miami Beach (2017), and Conde Nast Gold List (2017), among many others. A 2017 recipient of the Americans for the Arts BCA 10 Award for exemplary arts programming, The Betsy – South Beach is on a mission to redefine hospitality with music, art exhibitions, readings, book signings, guest room libraries, poems placed on pillows at turn down each night, and charitable collaboration (since 2009) with hundreds of charitable organizations in South Beach, and beyond. The Betsy-South Beach is family owned and operated by Jonathan Plutzik and Lesley Goldwasser.
Media requests: Betsy@JPublicRelations.com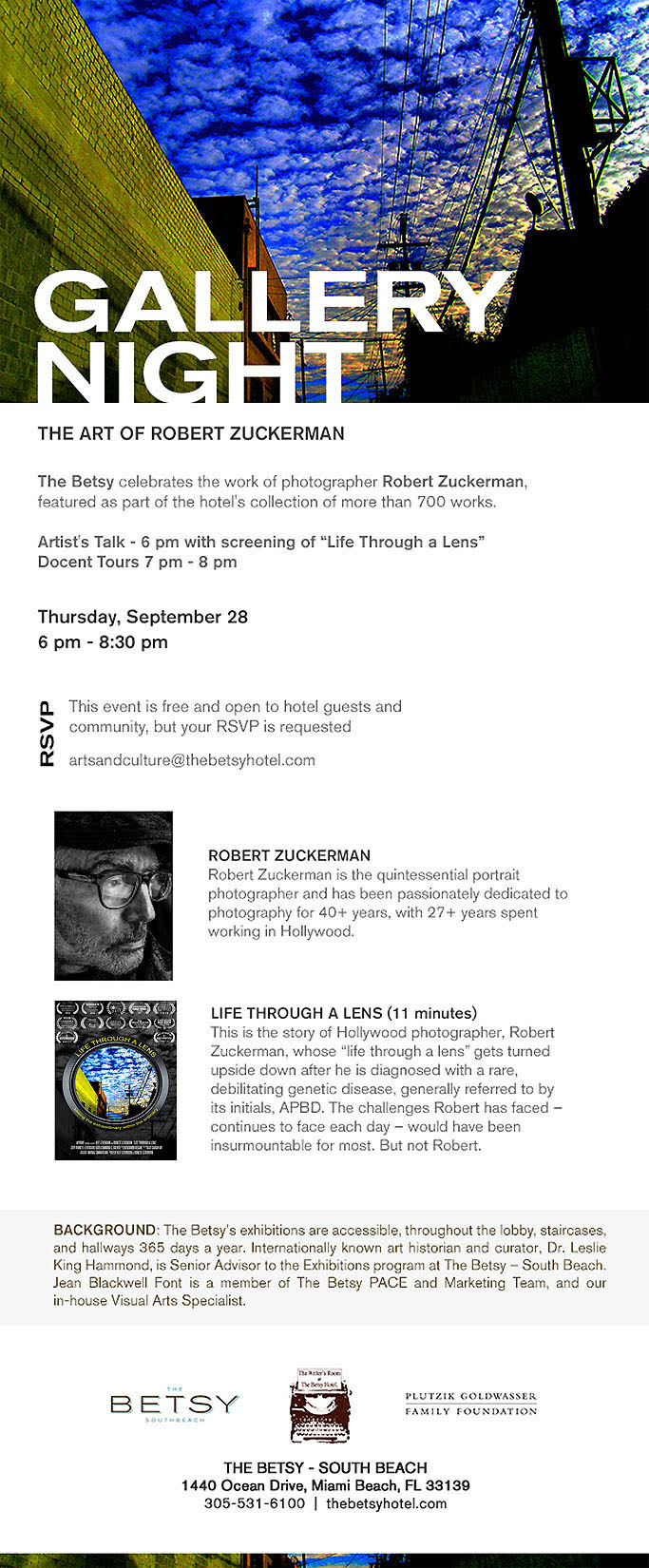 ---
August, 2017
GBE1 mutation carrier frequency from Mount Sinai School of Medicine
Recent numbers for the GBE1 carrier frequency in the Ashkenazi Jewish population remained consistent with the previous results: 1 in 49 (110 carriers out of 5428 individuals).
The overall frequency was ~1 in 120 (263 carriers out of 31803 tested).
---
August, 2017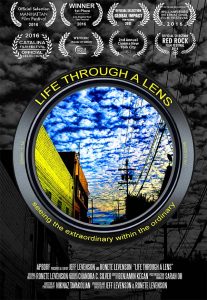 "Life Through a Lens"  was accepted as an official selection to the 2017 Global Impact Film Festival
APBDRF's  11 minute Short Documentary "Life Through a Lens"  was accepted as an official selection to the 2017 Global Impact Film Festival and will have its Washington DC Premier on the weekend of August 25th.
"Life Through a Lens" follows the journey of photographer Robert Zuckerman, an APBD patient, as he searches for and finds his  rare disease diagnosis, and then how he has chosen to face his diagnosis and live life to the fullest. As the film captures, Robert empowers those living with the challenges, physical and otherwise, brought on by APBD and all debilitating diseases. His ability to harness optimism and possibility in life is inspiring and revelatory.
---
August, 2017
New grant from the Israel Ministry of Science and Technology
Dr. Or Kakhlon, Prof. Amiram Goldblum, from the Hebrew University and Prof. Miguel Weil from Tel Aviv University have received a 1.24 M NIS ($347,000) grant from the Israel Ministry of Science and Technology to study Multi-targeting drug discovery and image-based phenotyping as new strategies for treating glycogen storage disorders.
---
July, 2017
Announcing the APBDRF documentary "Life Through a Lens" A Robert Zuckerman Story has received an impact doc award.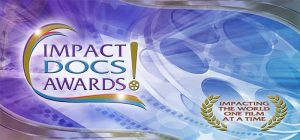 We hope this will bring attention APBD and Allied diseases.
We accept the impact doc award on behalf of all those that suffer with rare diseases like APBD.
Impact DOCS Awards is in its inaugural year and is the newest member of the Global Film Awards (GFA) family of competitions. One of the original digital competitions setting the standard for many followers, GFA's Accolade was named by MovieMagazine as one of the top 25 festivals worth the entry fee. It is truly international in scope offering filmmakers from large powerhouses like Disney, The Weinstein Company, Discovery and Ridley Scott all the way to first time filmmakers and students, the opportunity to receive valuable feedback from an impartial judging panel comprised by highly qualified and award winning professionals in the industry. Often the first stop on the festival circuit, GFA award winners have gone on to win Oscars like the short doc "The Lady in Number Six" and "Mr Hublot" as well as countless Emmys, Tellys and more.
Impact DOCS recognizes media professionals who demonstrate exceptional achievement in craft and creativity, and those who produce standout entertainment or contribute to profound social change. Entries were received from 31 countries and included seasoned documentarians including Emmy and Oscar winners – especially the "Best of Show" winning entry – Academy Award winner Louie Psihoyos (The Cove) for his powerful new film Racing Extinction.
Information about the Impact DOCS Awards and a list of recent winners can be found at ImpactDocsAwards.
Rick Prickett, Competition Director for Impact DOCS, had this to say about the winners, "The judges and I were simply blown away by the variety and immensely important documentaries entered in our inaugural season of Impact DOCS. We received a large number of superbly crafted documentaries that will help shape the future of our planet by bringing important subjects and messages to the masses. As with our other competitions, Impact DOCS is not an easy award to win. Entries are received from around the world from large companies to remarkable new talent. Impact DOCS helps set the standard for craft and creativity. The judges are committed to recognizing exceptional craft with an emphasis on tackling the critical issues of our times. The goal of Impact DOCS Awards is to help winners achieve the recognition they deserve."
ImpactDOCSAwards.com
Info@ImpactDOCSAwards.com
Facebook.com/pg/impactdocsawards/posts/
Twitter.com/ImpactDOCS Awards
---