Meet Our Honoree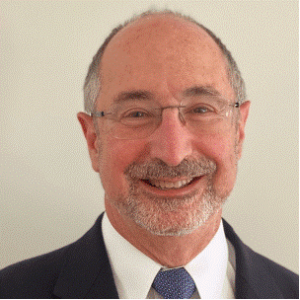 Dr. Jesse Cedarbaum is Professor, Adjunct of Neurology and Psychiatry at Yale Medical School and Founder and Head of Coeruleus Clinical Sciences, LLC. Dr. Cedarbaum currently serves on the Foundation's Pharmaceutical Development Committee, where he is helping to advance research on APBD that will lead to future clinical trials. A neurologist/clinical trialist with a sub-specialty in Movement Disorders, he has spent the majority of his career as an executive in the pharmaceutical industry, leading teams in the areas of neurodegenerative, neuropsychiatric, and retinal disorders at Regeneron, Elan, Cytokinetics, and Bristol-Myers Squibb. Most recently he led a team at Biogen that advanced three new compounds into the clinic for potential treatment of Parkinson's disease.
The following interview highlights Dr. Cedarbaum's work with the APBD Research Foundation as a volunteer member of the Pharmaceutical Development Committee.
Why did you get involved with the Foundation?
My mission in life is to find treatments for neurological disease. I became interested in and involved with the Foundation because a friend of the family has APBD. My wife became a board member first and then recruited me to use my expertise to assist the cause.
What is most appealing to you about the Foundation's work?
There are a lot of people looking for treatments for rare diseases for children, but not many for adult-onset disease, so it is a big need in the drug development world.
How do you feel you've made a difference?
The Pharmaceutical Development Committee (PDC) is an advisory group on how to reach out to pharmaceutical companies, and also works with research grantees to address needs. I've been able to lend my pharmaceutical perspective since I have worked in the industry for 30 years.  The work of the PDC is a long-term effort with no easy wins.
Any messages for the readers and event attendees?
Those who have APBD need to sign up and contribute regularly to the registry. We are woefully lacking in information about APBD affecting people's lives, which would help our understanding when reaching out to pharmaceutical companies.
Thank you to all the donors for their generous contributions.  Our hope is to provide seed funding to young investigators to further enable them to get funding for APBD research. It requires continuous investment.