The APBD Research Foundation is delighted to introduce our newest team member, Anesa Kajtazovic, who has joined us as our part-time Community Affairs Officer.
Anesa brings with her a wealth of experience from the realms of nonprofits and governmental affairs. In her prior roles at UnityPoint Health, Family & Children's Council, and as a member of the Iowa State Legislature, Anesa was successful in diversifying revenue streams, setting event and sponsorship fundraising records, and engaging new stakeholders. 
Jeff Levenson, co-president of the APBD Research Foundation, shared, "Bringing Anesa onto our staff is a step towards shifting from a working Board model to a governing Board. We are excited to have her join us at this point in our Foundation's growth and envision her bolstering our community outreach and engagement efforts." 
Anesa shared with us what being a part of our APBD community means to her. "I have always held a deep passion for healthcare and the betterment of people's lives. This drive has its roots in a very personal place – witnessing my mother, aunts, and cousins struggle with significant health challenges and diseases."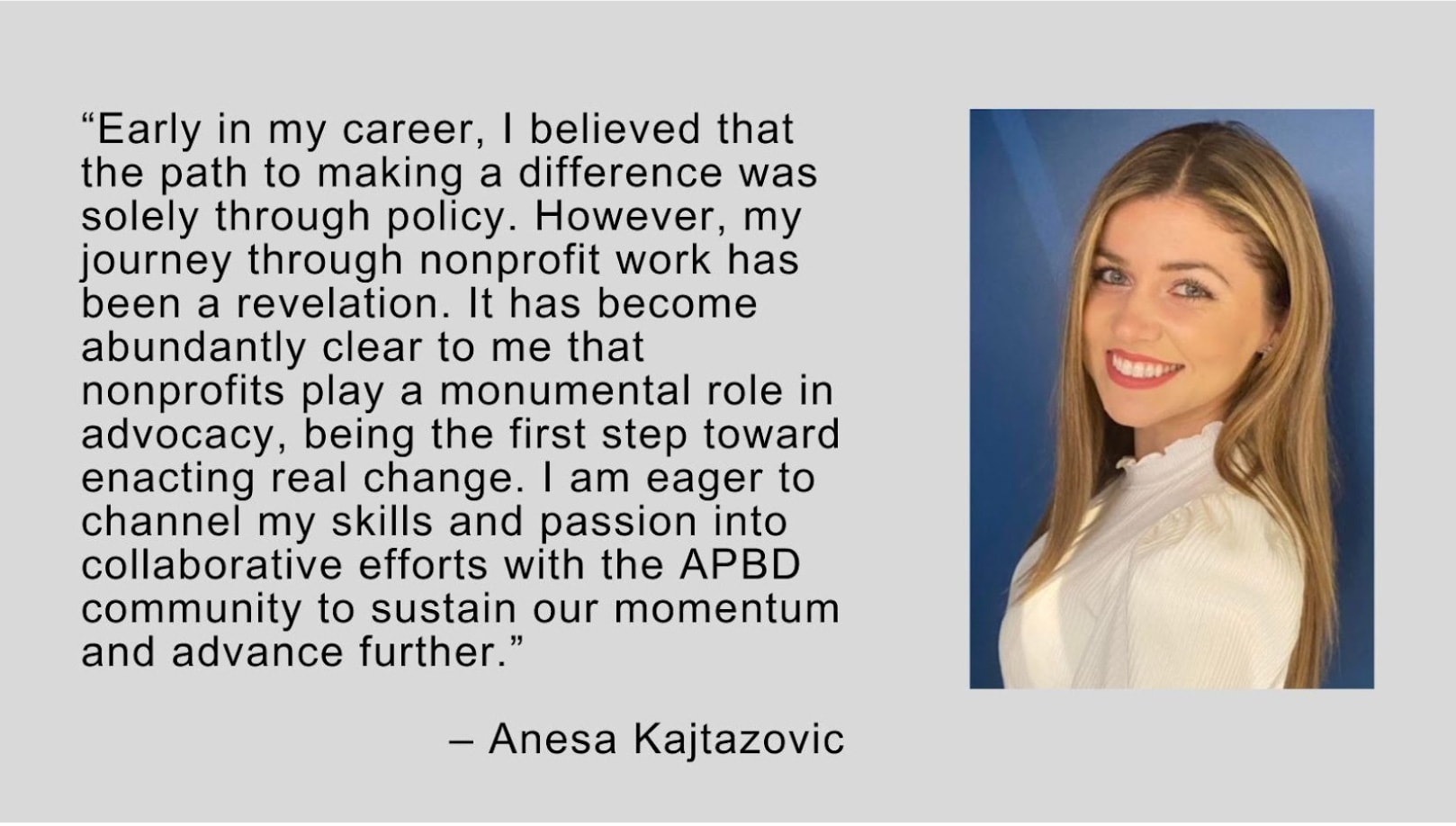 In her spare time, Anesa is writing a children's book about her childhood war experience and her family's journey to escape the Bosnian War. She also enjoys reading, traveling, and spending quality time with family and friends.