The APBD Research Foundation is pleased to announce the opportunity of one $99,025 grant or two $49,513 grants through the University of Pennsylvania's Orphan Disease Center Million Dollar Bike Ride Pilot Grant Program.
For six consecutive years, the APBD Research Foundation has partnered with the Orphan Disease Center's Million Dollar Bike Ride Program to advance Adult Polyglucosan Body Disease (APBD) and rare disease research. The 2021 one-year grants were made possible thanks to the 89 Tour de Friends team riders who raised over $35,000 in donations, generous community supporters who fund-matched $30,000, and the Orphan Disease Center who also fund-matched over $30,000.
Applications for the 2021 Million Dollar Bike Ride Pilot Grant Program are now open and Letters of Interest (LOI) are due no later than Thursday, September 16, 2021, by 8pm EST.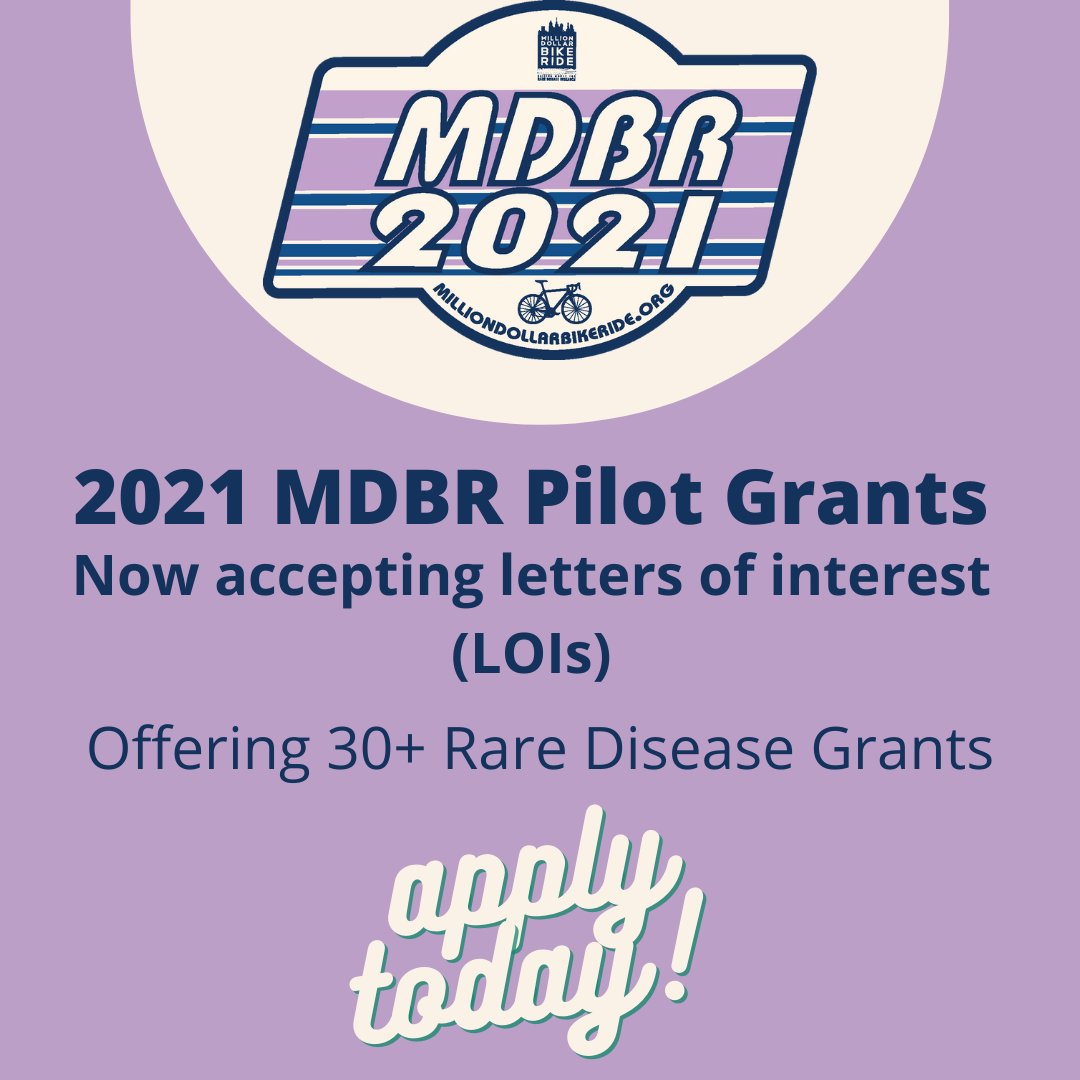 The primary focus for this grant opportunity is the development of biomarkers for APBD. Investigations related to the development of therapeutic approaches for APBD will also be considered. Specific research focus areas include:
Identification of measurable biomarkers to quantify the amount of insoluble glycogen developing serially in tissues.
The development of novel neuroimaging techniques for establishing correlations between disease symptomatology and pathology.
Identification of therapeutic targets that will prevent polyglucosan body storage or facilitate its removal from vital organs such as the brain and peripheral nervous system.
This request for applications is open to the international research community. All individuals holding a faculty‐level appointment at an academic institution or a senior scientific position at a non-profit institution or foundation are eligible to respond to this request for applications.
A list of previous Million Dollar Bike Ride APBD grantees can be found here.