Dear APBD community,
On behalf of the Board of Directors, we are delighted to announce Natacha Pires as the APBD Research Foundation's first executive director. 
Natacha brings over 15 years of nonprofit/business management, communications, and development experience along with significant patient and community engagement expertise. In her prior roles at the Neuropathy Association, Dysautonomia International, and the Children's Cancer & Blood Foundation, she was instrumental in making these organizations' missions relatable to all audiences and building strategic and scalable partnerships. 
Throughout her career, Natacha has focused on strengthening connections between the medical, research, and patient communities by bringing the patients' perspective into every facet of healthcare and research discussions. 
As executive director, she will lead the organization and provide active management of the Foundation's business under the direction of the Board of Directors. This includes leading the organization toward achievement of its mission and working with the Board to develop and implement a plan for long-term financial viability, growth, and stability.
"I am privileged and excited to build on the existing strengths of the Foundation, at the heart of which are our patients. I look forward to working with each of you-patients, family members and friends, clinicians, researchers, industry partners, allied disease partners, and policymakers-to purposefully bring forth APBD treatments and a cure. Your voices and your actions, through the Foundation, are crucial as we forge ahead."
— Natacha Pires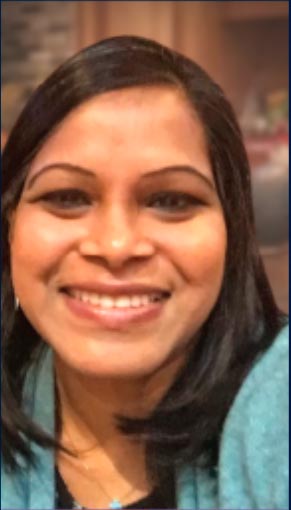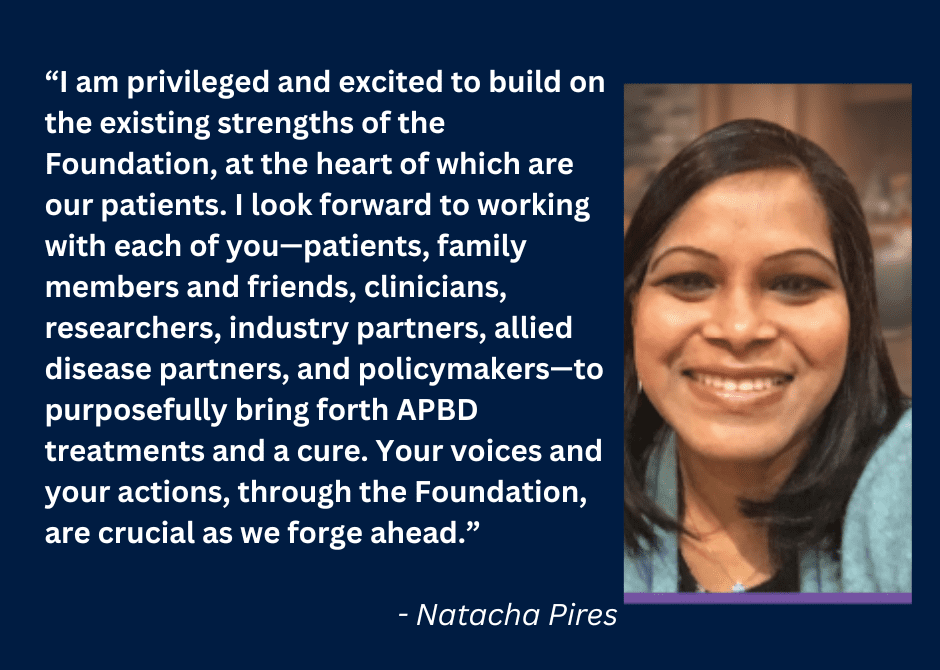 With Natacha at the helm and building on our rich history and work since our founding in 2005, we are well-positioned for clinical trials. We realize there is much to do as we enter this next phase of growth and development. 
Natacha's appointment represents our commitment to strategically grow the Foundation, strengthen and expand our reach and impact, and address the evolving needs of our patient community. Please join us in welcoming Natacha and wishing her every success.
Sincerely,
Jeff Levenson, Co-President
and
Emil Weiss, Co-President