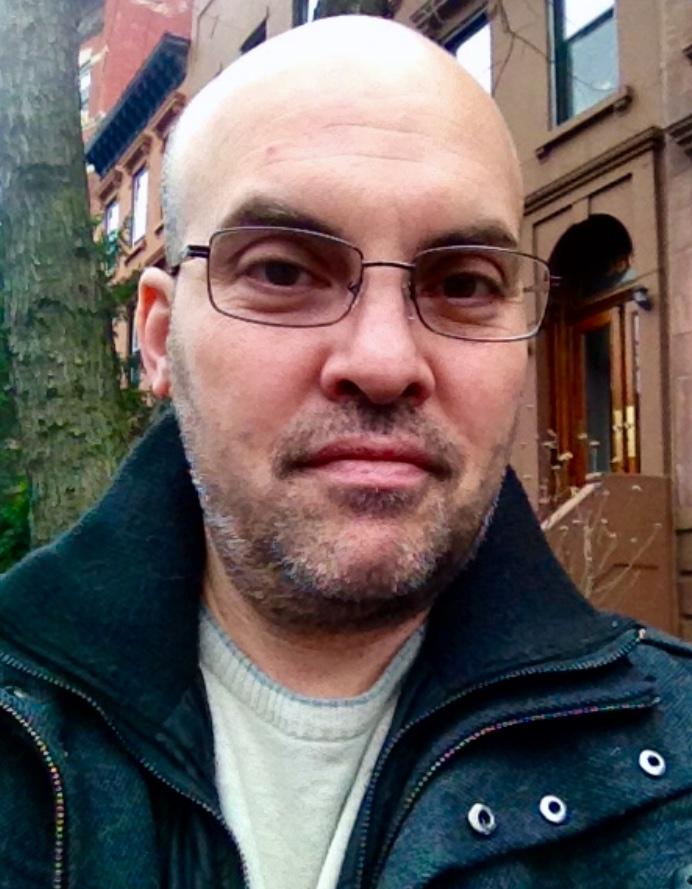 Current Age: 50
Onset of Symptoms: 38
Age at Diagnosis: 44
"It started as a sudden onset of many symptoms at once, I immediately saw my physician, who sent me to a neurologist. I was given a diagnosis of Multiple Sclerosis (MS) and took some powerful drugs for 5 years before the correct diagnosis of APBD was made.  
I was tested for APBD when my MRIs, along with my cognitive skills and mobility testing, revealed almost no disease progression from baseline 6 years prior.  And because I had a younger brother who passed away from glycogen storage disease type IV.  At the time, I was 9, he was 2.
My symptoms impacted my ability to stay active and employed full time as a  graphic designer, with side gigs of licensed massage therapist and dog walker. That, in turn, has had additional fallout.  
I am one of the rarest of the rare: I have APBD but no apparent Ashkenazi Jewish ancestry.  Nevertheless, I have been to many synagogues  — to deliver APBD awareness materials and discuss APBD with staff. 
Despite my symptoms becoming so life-altering, I continue to be creative and try to take on small design jobs from home. I've been able to use my graphic design background to develop targeted ads for APBD outreach. The ads have appeared twice in Hadassah Magazine and resulted in scores of people to request APBD testing."
__________
Andrew's story is part of the APBD Research Foundation's, #MyAPBDstory campaign, to raise awareness and funds on Rare Disease Day, February 28, 2019.