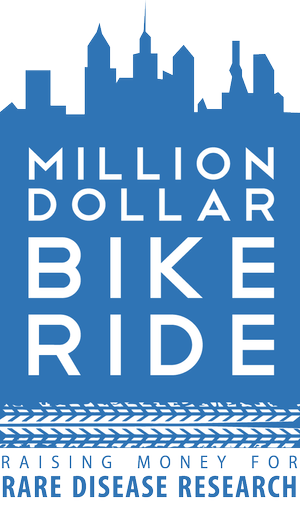 The APBD Research Foundation in conjunction with the University of Pennsylvania has launched a call for APBD research proposals.
This Request For Applications (RFA) is made on behalf of the University of Pennsylvania's Orphan Disease Center (ODC). Funds for the APBD research were raised by the APBD community during the 2022 Million Dollar Bike Ride for rare disease research. 
The APBD Research Foundation is honored to be a part of the 2022 MDBR program that offers 40 different research grant opportunities focusing on 30 different rare diseases, including APBD.
The APBD Research Foundation is seeking research proposals that will advance the understanding of mechanisms of the disease or clinical phenotyping which facilitate future treatment trials. A single grant of $99,354 or two grants of $49,677 will be awarded, depending upon the merits of the applications received.
The primary focus for this grant opportunity is the identification of a biomarker that could be used to demonstrate effectiveness of a therapeutic for APBD.
Investigations related to the development of approaches that will prevent polyglucosan body accumulation or will facilitate its removal from the central and peripheral nervous systems will also be considered.
Applicants are encouraged to collaborate with other scientists and clinicians and should include a statement on resource sharing in their proposal. Applicants are encouraged to use existing disease models (i.e., mouse models, cultured skin fibroblasts) and to contact the APBD Research Foundation (info@apbdrf.org) with any questions about these resources. All grant applications will be considered confidential.
Please submit a proposal for the total amount of $99,354. The ODC may choose to fund two awards at $49,677 each, at which point they will request a revised work plan and budget.
Your one-page letter of interest is due no later than Sept. 16, 2022, 8pm ET.
For more information about how to submit your Letter of Interest and the application process, visit the Orphan Disease Center's website. 
Please feel free to share this funding opportunity with your peers.